MSI Immerse GH30 Gaming Headset - Stereo - Mini-phone - Wired - 32 Ohm - 20 Hz - 20 kHz - Over-the-head - Binaural - Circumaural - 4.92 ft Cable - Uni-directional Microphone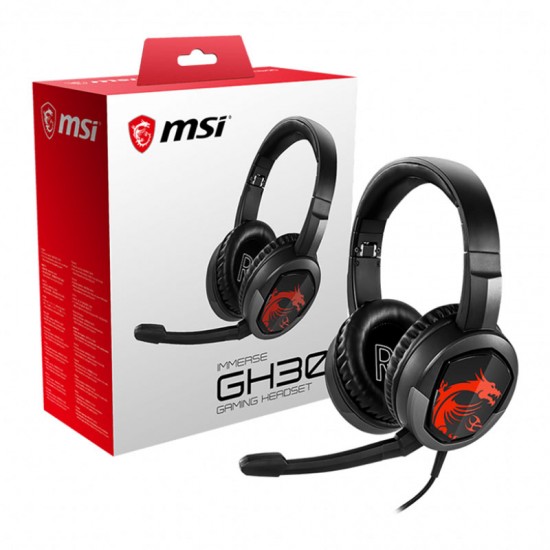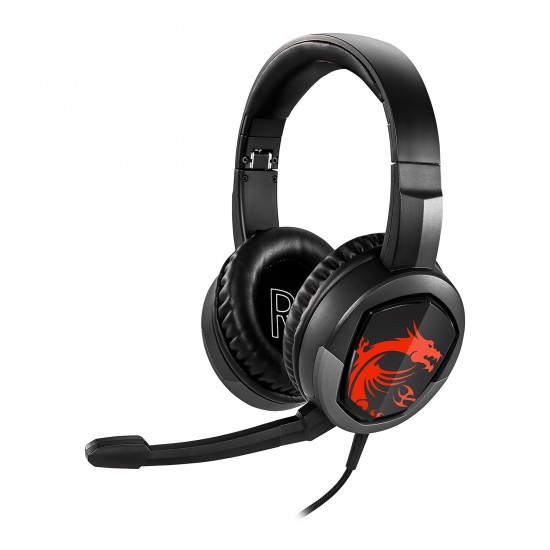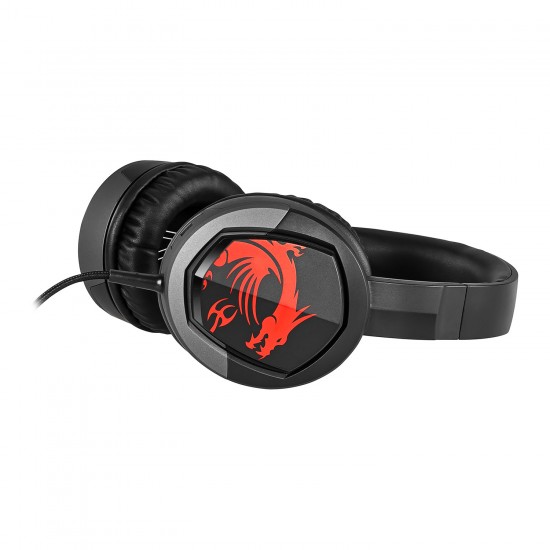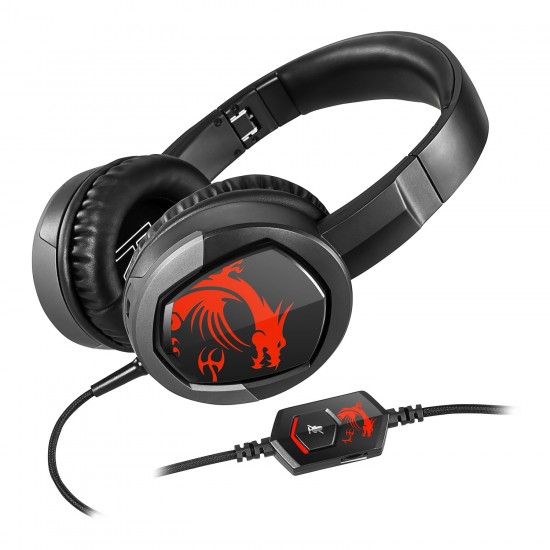 MSI Immerse GH30 Gaming Headset - Stereo - Mini-phone - Wired - 32 Ohm - 20 Hz - 20 kHz - Over-the-head - Binaural - Circumaural - 4.92 ft Cable - Uni-directional Microphone
Warranty by KiroMina
The product is guaranteed by the authorized local distributor KiroMina
Stock:

In Stock

Model:

Immerse GH30
msi
Immerse GH30 Stereo Gaming Headset from MSI
YOUR AUDIO COMPANIONThe Immerse GH30 from MSI does exactly what it says on the box, immerses you in crisp, pristine audio to give you the ultimate experience while gaming. It uses large 40mm drivers to surround your ears in incredible sound, with on-the-wire volume and microphone control so you can choose when you want to be heard. Take your headset on the go to enjoy immersive sound when you're out and about. You can detach the microphone for when you don't need it and easily store your GH30 headset with it's lightweight, foldable headband design and carry pouch. The Immerse GH30 also comes with an extra 3.5mm splitter cable so you can use the microphone and speakers on your PC.
Surround your Ears in True-to-Life Sound
LARGE 40MM DRIVEREnjoy the high-quality performance of the Immerse GH30's large 40mm drivers. They work to deliver remarkable audio performance across high, medium and low frequencies so you get the finest and most accurate audio no matter the tone.
Enjoy On-the-Fly Headset Controls
3High-quality braided cable.
The Support you Need in Intense Battles
COMFORTABLE SOFT TOUCH EAR CUPSThe Immerse GH30 gaming headset features carefully selected soft touch ear cups that make it ultimately comfortable for extensive gaming sessions. They fit well and use oval shaped cups to suit your shape. The cups can also be removed for easy cleaning.
Take your Headset and be Immersed Anywhere
SPACE SAVING FOLDABLE DESIGNThe lightweight construction and foldable headband on the Immerse GH30 makes it easy to carry with you when you're out and about. Easily fold the headphones and put them away in the included carry pouch ready for whenever you need them.
A Microphone made for your Convenience
GH30'S DETACHABLE MICThe Immerse GH30 gaming headset uses an innovative unidirectional microphone that keeps communication clear and effective by receiving the sound of your voice flawlessly. It is also easily detachable so you can remove it whenever you don't need to use it.
Versatile Compatibility for Devices
3.5MM AUDIO JACKThe 3.5mm audio jack on the Immerse GH30 headset makes it compatible with your PC, laptop or any mobile devices that use the compatible port, so you can enjoy remarkable audio quality and listen no matter your platform.